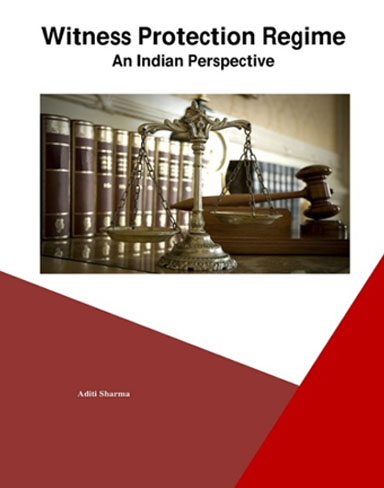 About The Book
This book entitled 'Witness Protection Regime - An Indian Perspective' has been prepared for teachers, advocates, students. As there is no specific law in India regarding witness protection special focus has been made to highlight the actual position of witnesses, problems faced by them and their protection measures. Unlike other countries, care and attention should also be given to them. It's high time; many helpless people have been put under the shoes of wealthy politicians or advocate just ruing their self respect due to which the Indian courts many a times, given unfair decisions.
As a law person one must be aware of the rights and liabilities of witnesses in order to raise voice against any injustice. This book will enlighten information over the cases of witnesses turning hostile due to various reasons. References have been drawn from foreign counties but it is the Indian judiciary which has to act stringently and provide protection. A humble effort has been made to highlighten highly neglected but equally important area of law with special reference to India. May I hope that the law scholars will pick up the batten to throw some new lights on this burning issue.
About The Authors
Aditi Sharma is Ph. D Research Scholar. She has completed her LL.M. in Crime and Security from Mody University, a leading women University. She has published various research papers in reputated national and international journals. She has attended a number of international as well as national seminars. She has also assisted in preparing the book "Supreme Court on Women Justice"- cases and material written by Eminent Law Scholar Prof. Satish C. Shastri, Dean, School of Legal Studies, Mody University, Lakshamngarh.