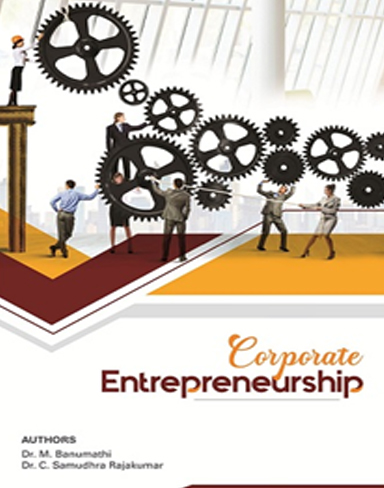 About The Book
Corporate Entrepreneurship, as a concept encourages employees to involve whole heartedly in their organisation from policy making to marketing strategy. This book is the outcome of a scientific study carried out to examine the dimensions that effect employee's attitude towards greater commitment. This book offers insights to research scholars and solutions to the practical problems for corporate leaders and would help to widen the existing body of knowledge on Corporate Entrepreneurship.
About The Authors
Dr. M. Banumathi, M. Com., M.B.A., M. Phil., Ph. D, is currently working as an Assistant Professor, Department of Business Administration, Annamalai University, Tamilnadu, India. She has more than 12 years of teaching experience. She has published 50 articles in National and International Journals and also published many books in her credit. She has also participated many National and International conferences, seminars, workshops and faculty development programs.
Her field of specialization is Marketing & Finance. Her doctoral research in the area of "Corporate Entrepreneurship".

Dr. C. Samudhra Rajakumar is currently working as Professor and Head, Department of Business Administration, Annamalai University. He is a technocrat turned management expert. He is trained at Indian Institute of management, Ahmadabad and specialist in conducting Simulated Business Games and Case Analysis Workshop. In his teaching experience of more than 30 years, he has published 100 research articles in reputed journals and successfully guided 12 doctoral research scholars.
He visited countries like Hungary, Singapore, Malaysia, Thailand, Dubai, Oman, and 3 Sri Lanka to present papers in international conferences. Recipient of 'Best Management Teacher' award twice, Professor Dr. C. Samudhra Rajakumar has completed an UGC major project and acted as consultant for corporate. He is a member of Board of Studies, member in Research Committee in several leading institutions. He is a visiting Professor of LIBA, Chennai. His areas of interest are Brand Management, Corporate Entrepreneurship and Celebrity Advertising.