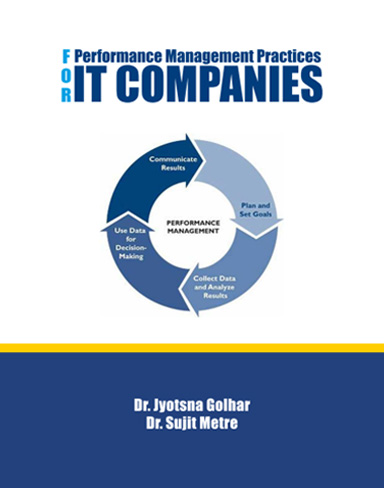 About The Book
Organizations are removing layers of management, flattening their structures, and have started using self-directed terms. The only practical option for performance feedback is from multiple sources. The overall aim of performance management is to establish a high performance culture in which individuals and teams take responsibility for the continuous improvement of business processes and for their own skills and contributions within a framework provided by effective leadership.
As organization changes their culture to align with their vision and values, 360° feedback becomes an ideal choice to communicate the new competencies required by the new executives joining the IT companies termed as Entry level Executives in this research study. Whereas, the researcher has concluded that the attrition rate among Entry level executives depends on the level of satisfaction which inturn depends on PMS awareness across organisation & perceived Utility of PMS process. Author has also developed a model to explain this framework.
The present study analysed the awareness and practices adopted for performance management by various IT Companies in Vidarbha region. The objective of the book is to provide research scholars and HR professionals a peek into the emerging trends and practices for Performance Management.
About The Editor
Dr. Jyotsna Golhar (Lokhande), An Engineer whose ambitions made her do MBA has a flair for research and teaching. Her career started with E-forum Systems as Business Analyst and currently she is associated with Sasmira's Institute of Management Studies and Research, Mumbai as an Assistant Professor. Her keen interest in research has resulted in more than 15 national and international research papers. Her Ph.D topic made an impact as it concerned with Performance management adopted by IT companies in Vidarbha- a region which is neglected since long.
Her area of interests tells a lot about her dynamic personality and her desire to work in these areas. She has close to ten years of experience in academics and three years in industry. She holds a Ph.D. in Management from Rashtrasant Tukadoji Maharaj Nagpur University and M.B.A with specialization in HR and Marketing from Dr. Ambedkar Institute of Management Studies and Research, Nagpur.
Her research interests are focused on Performance Management, Strategic Human resources Management, Social Entrepreneurship, Women empowerment.
Dr. Sujit Metre is Associate Director of Dr. Ambedkar Institute of Management Studies and Research, Nagpur. As an experienced management teacher and administrator, he can correlate classroom studies with the real life cases. He is an effective team player. He has been a Resource person for various refresher & orientation courses. He is Member of Editorial Board for many national & International Journals. He was Session chair /Panelist for various national and international conferences.
A trainer for NCFM modules, he is also a UGC Fellow at SGM Amravati University's Department of Business Management. He is a SEBI empanelled Financial Education Resource Person. He has received Six MTP Certificate from SMFI for Teachers in Strategic Management Area.