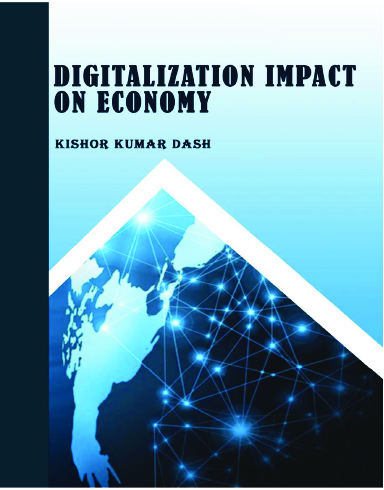 About The Editor

Mr. Kishor Kumar Dash is currently working as a faculty in Balimela College of Science & Technology, affiliated to Berhampur University in Malkangiri district of Odisha and is an Editorial Board member of reputed Journals of ecumenical importance. Holding a Master of Journalism and Mass Communication (MJMC) degree, he is also an Academic Counsellor of JMC programme at Government Model Degree College Study Centre of Odisha State Open University (OSOU) in Malkangiri.
He has 25 years of rich teaching experience and put into print more than 30 research papers in UGC CARE journals apart from 100 articles published in various periodical and National level magazines. He has also presented 40 research papers at various conferences. Recipient of more than 50 prestigious awards for excellence in Research, Academics and Leadership category at National & International level including the Global Teachers Award & the recent NITI Aayog, Government of India & AICRA sponsored Special Achievements Award, he is now pursuing Ph.D in Journalism & Mass Communication from SunRise University, Alwar, Rajasthan.
About The Book
This book introduces to an assembling of real life chapters on impact of digitalization on Economy all across the world. Digitalization- mass adoption of connected digital services by consumers, enterprises and Government's has emerged in recent years as a key economic driver that accelerated growth and facilitated job creation. In the current environment of a sluggish global economy, fast-paced technological revolution has resulted in flourishing of computerized economy, thereby assisting the policymakers to spur economic growth and employment. The different chapters of this book emphasize on various aspects of digitalization that has a primary and secondary impact on Indian Economy. The chapters of the book are easily accessible and contribute insightful information for researcher's, academicians and scholars.