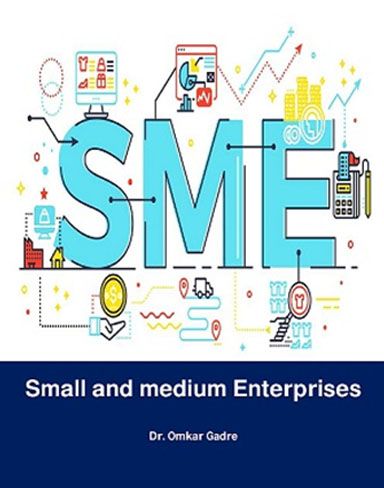 About The Book
The adaption of newly innovated information communication technology and its wide usage by the individuals, group and organization have made changes in the way of communication as well as the processes through which human being traditionally perform their exchange functions. The increasing trend of information and communication technology usage around globe, particularly – internet influences different individuals, groups and organizations to be connected with the recently developed and exponentially increased community.
It is well known that, Small and Medium enterprises provide maximum opportunities for both self employments and jobs. In the era of globalization and liberalization, Small and Medium scale enterprises are facing cut throat competition at local, national and international level. To keep their position intact and sustained in a long run, in this highly competitive market they need to implement new changes and technologies. E-commerce is one of them. Electronic commerce is affecting every aspect of every business of every country. To keep their competitive edge over others Small and Medium scale enterprises need to implement electronic commerce in their day to day work; otherwise their sustainability is a big question mark.
The use of E-commerce by Small and Medium scale enterprises may take many forms from online purchasing of products, contacting suppliers through e-mails to marketing and selling their products through their own websites to international clients which can be divided into upstream (Business to business or B2b) and downstream (Business to customers or B2c) activities. Upstream activities such as inbound logistics and operations can be organized globally to achieve economies of scale. Downstream activities such as marketing, sales and customer services must be organized on multi domestic basis. Most Small and Medium scale enterprises use internet for a very limited range of purpose eg. Email an easier and more economic way to contact suppliers or receive service as another Medium for collecting information.
However, adaption of IT is only part of the story of greater importance in its use. Although Small and Medium scale enterprises increasingly use the internet for a variety of commercial and production related purpose, on average they have a limited understanding of the full range of benefits of Ecommerce. This lack of awareness of the great potential of E-commerce is one important barrier to its adaption together with inadequate investments in skill and the relatively high initial investment costs involved in developing E-commerce strategies.
About The Author
Dr. Omkar V. Gadre holds a Ph. D. from Nagpur University and Masters degree in Management Studies from Mumbai University. He is having experience of more than 12 years in Industry as well as Education Field. Worked in IT-Industry on Oracle Financials & various ERP systems and handled various key positions in both the industries.
His research interests is focused on Data Mining and has published /presented /contributed many research papers of Data Mining Field in International Journals and conferences.