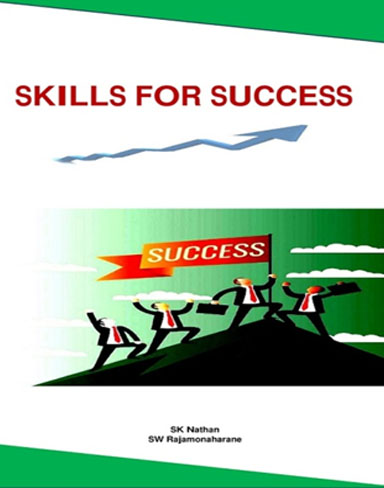 <
ABOUT THE AUTHORS/EDITORS
Dr. Sw. Rajamanoharane, M. Tech., MBA, Ph. D, the Director of MBA Department is an Engineer. He did his M. Tech. From Anna University, Chennai. He is a doctorate in Management Studies from Bharathiar University, Coimbatore. He proved his mettle in the capacities of Factory Manager and General Manager in Multi National Companies. He has fifteen years of corporate experience and ten years of teaching and research experience. His academic interests are in the areas of Marketing and Human Resource Management.
The knowledge gained from Engineering and Management studies coupled with rich industrial experience gained from Multi National companies will be an added advantage for him in providing the value added education to the students and moulding them as future managers to meet the expectations of the various organizations in the present competitive global scenario
Senthil K Nathan, BA (Eng), MBA, DLL, PGDMM, M. Phil, EDP-HR, SAP-HR, Associate Professor cum Placement Coordinator of Hallmark Business School, Trichy is an enthusiastic and analytically strong professional with more than 18 years of experience in various academic institutions like Nirma Institute of Management, Ahmedabad, ICFAI, CCIM and JJCET and MNCs like Genovate, Singapore and Cronos, Germany.
He has knowledge and experience handling HR Analytics, administration and HR. Adept in Personnel Administration, Recruitment process, various Appraisals, Manpower Planning, HR Score Card, Competency Mapping, Succession Planning, Gap Analysis, Training & Development. He has published more than 25 papers in international and national journals. He has also presented papers and attended various international and national conferences. He is an effective motivator and trouble shooter with well developed communication and inter-personal skills and has commitment towards excellence. He has been associated with various management forums such as executive member in DDHRF, Honorary Secretary in NHRD, Trichy.