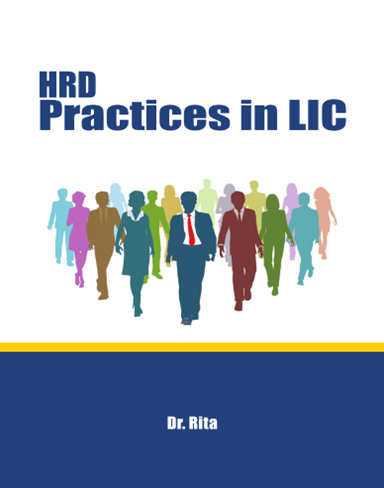 About The Book
This book HRD practices in LIC essentially implies the focus on six practices of human resource development in Life Insurance Company and their impact on employee's productivity especially the four divisions of northern zone. The analysis of these practices is aimed at finding out appropriate solutions and suggesting necessary corrective measures to exploit the employee's productivity of LIC employees. This analysis is based on the data collected through a sample survey using a questionnaire.
The analysis shows that HRD practices are just above an average in LIC which indicates that not only help a corporation to achieve sustained growth but also provide competitive edge. This book provides the students with the broad framework of theory as well as practical aspects of insurance sector. In the addition of the useful sources of information related to insurance perspective, there is variety of tools such as styles, figures tables and graphs are used to provide more adapting view to researchers and managers and make the research easier for them.
About The Editor
Dr. Rita is currently working as an Associate Professor & HOD in department of Master of business administration at Swami Devi Dyal Group of Professional Institution, Barwala (Panchkula) affiliated to Kurukshetra University Kurukshetra. She has more than 15 years of Teaching, Research & Administrative experience. She has published and presented several papers in national & International journals & conferences and attended various faculty development programmes. She has given Guest lectures in National & International Conferences, Seminars and workshops.
She has also published 3 books in the field of Economics, Management & Insurance.