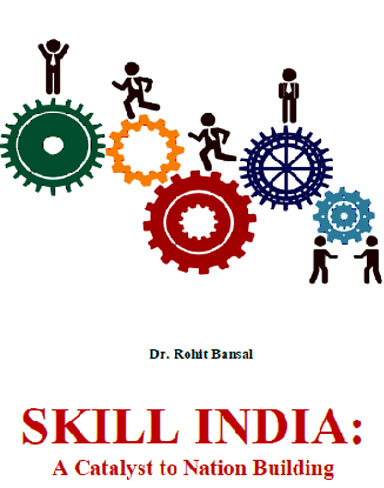 About The Book
This book entitled "Skill India: A Catalyst to Nation Building" presents a collection of chapters addressing coverage of most significant topics related to Skill India. The chapters contributed by authors reflect the discovery of new facts and are a valuable addition to the existing knowledge in the subject. It draws on the latest scholarly insights to shed new light on the major issues concerning Skill India. The book will be invaluable resource to policy makers, research scholars, faculty members and all those interested in this field of study.
About The Editor
Dr. Rohit Bansal is working as Assistant Professor in Department of Management Studies in Vaish College of Engineering, Rohtak. He is a perseverant, passionate academician cum seasoned professional. He obtained Ph.D. in Marketing from Maharshi Dayanand University, Rohtak. He has authored & edited 5 books and published 90 research papers in national and international journals of repute including Scopus indexed.
He has also presented papers in 25 conferences and seminars. His area of interest includes marketing management, human resource management, organizational behaviour, sales & distribution management and organizational development. He is on Editorial Advisory Board as a member in 85 national and international peer reviewed journals. He is Managing Editor of International Journal of 360° Management Review & International Journal of Techno – Management Research. He has acted as Session Chair in 4th International Online Conference on "Recent Advancements in Interdisciplinary Research" organized by Innovative and Advanced Multidisciplinary Research Foundation held on May 8-9, 2020.