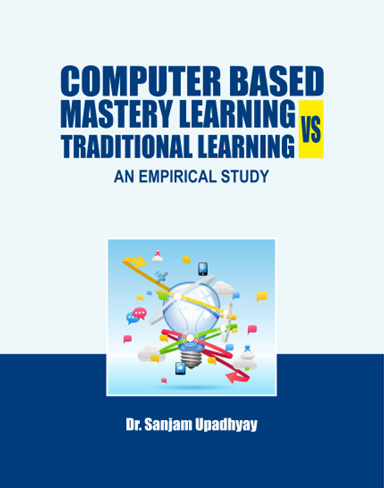 About The Book
In a classroom, the students have diverse backgrounds, a variety of achievement levels and different learning style which will all affect their ability to acquire knowledge. Teachers need to move away from traditional methods of teaching and bring into classroom new and innovative approaches to teach the content. It is necessary to utilize a variety of techniques for the children to build their own understanding.
Mastery learning is an instructional strategy based on the principle that all students can learn a set of reasonable objectives with appropriate instruction and sufficient time to learn. It puts the techniques of tutoring and individualized instruction into a group learning situation and brings the learning strategies of successful students to nearly all the students of a given group. A class, where students are helped to earn positive evaluation and to experience success by demonstrating competent academic performance, including mastery of the educational tasks. Mastery learning is one of the best reform attempts in the current educational reform movement. This book is an attempt to compare Computer Based Mastery Learning with Traditional Learning.
About The Editor

Dr. Sanjam Upadhyay was born in Distt. Kullu, Himachal Pradesh, India. She did her schooling from Govt. Girls' Senior Secondary School, Sultanpur Kullu, Himachal Pradesh. She holds B.Sc.( Medical), B. Ed., M. Ed. ( Gold Medalist), M. A. Sociology, M. A. English, M. Ed.( Educational Technology) and Ph.D.(Education) Degrees. She has qualified UGC- NET ( Education). She started her teaching carrier at Govt. Girls' Senior Secondary School, Sultanpur Kullu. Presently she is working as an Assistant Professor in Khalsa College of Education, G.T. Road, Amritsar. She has presented various papers on different topics of education in National and International Seminars and Conferences.